LISexchange
LISexchange is a mailserver for your reports. LISexchange automatically updates your reports periodically and sends them to preselected email addresses in Adobe PDF format.
Direct links to LISportal
If necessary these PDF documents can contain links to the actual and active LISportal when the receiver of the document wants to know more about the information behind the presented report. The link brings you to a grid, graph, cube (pivot table), report or widget on the LISportal where you can drill-down to analyse the figures presented in the PDF report.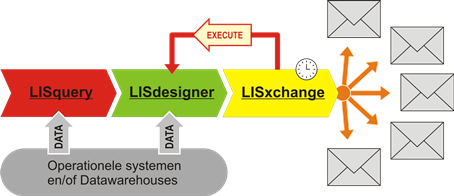 (Screenshots will be adde shortly)
Discover the power and cost savings Levade ICT offers. Please contact us for a free demonstration or fill out the contact form.